About;
The Webmaster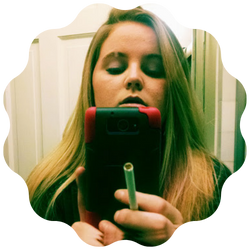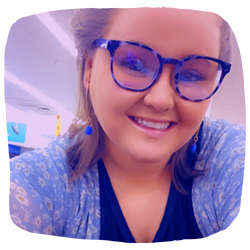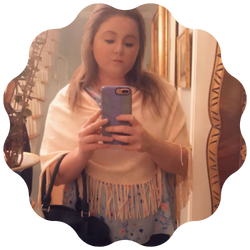 Grace is a 28 year old living in the United States. She enjoys the internet, reading, writing, web development, graphic design, puzzles, and games.
Learn more:
Philanthropy
|
Surveys
Emptycreep.com
A place for Grace to share her thoughts, designs, musings, and manifestos outside the constructs of traditional social media. An interactive experience (eventually) where you can solve puzzles to unlock content, art, and information. An accumulation of Grace's 28 years wandering the planet we call Earth.
My Previous Projects
I have been surfin' the net since the early 00's. That may not be as long as many others, but I'm learning as I go and teaching myself new things as often as I can. I became interested in website development as a young teenager, when I started to create little websites using
Webs
(previously known as Freewebs). This came after a childhood of cutting, pasting, and collaging my own magazines on pieces of construction paper, stringing the pages together using a hole-punch and twine.
During the MySpace days, I ran a layout site (which I cannot remember the name of now) that provided resources for customizing your Myspace profile. I believe this was the first time I can remember having my own domain, which was super cool.
Afterward, Tumblr became my obsession. Circa 2011-2013, I ran several personal blogs dedicated to various subjects, as well as a number of different RPG accounts where I roleplayed both my own original characters and fictional characters from popular works like Skins, Harry Potter, and Buffy the Vampire Slayer. I also created and moderated various groups dedicated to roleplaying.
One original character I created can be found
here
. I honestly can't even believe this is still up, I forgot the account information long ago...
In 2019, I created a website called
Atomic Innocence
(currently being restored), where I developed an ARG-like puzzle game allowing users to follow one of many different "doorways" filled with puzzles, games, stories, articles, art, and challenges such as breaking into password protected areas, decrypting messages, stenography, and more. This ran very briefly before my personal life became more important than running a website, and it has since been deleted. I am in the process of revamping this former project, creating a more elaborate "maze" with advanced puzzles and art.
I hope to combine and expand upon these experiences with EmptyCreep, bringing the absolute best of my different ventures together in a way that truly represents the person I have become and the path I have taken to get where I am today.
My Pets;
A gallery of my pets, some past but mostly present. The yellow lab/pit is Lucy, my dog. The black and white cat is my mom's cat, Charlotte. She also has the little white dog, Charlie, and we have two younger cats who are brothers, Waffles and Whiskey!
Contact;
All questions, comments, concerns, requests (business or pleasure) can be directed to
admin@emptycreep.com
. Alternatively, you may fill out the
contact
form, or you may send me a message in the chatroom.
Users are encouraged to submit files in the form of .jpg., .png, .gif, .pdf, and .mp3. Quality submissions will be featured in their appropriate areas of the website.
I may also give out additional hints, clues, or passwords...
Disclaimer;
I have used some images and .gifs from other creators in the making of this website, and I have done my absolute best to give credit where credit is due. However, it is not always possible to track down original creators, especially if a digital design is older or has been reposted many times.
If you want one of your images taken down for any reason, or if I need to give you appropriate credit for one of your designs (either I missed it or got the information incorrect), please contact the webmaster: admin@emptycreep.com
There are also some .pdf files on this website.
The documents stored here either fall within the public domain, are offered freely for distribution by their respective owners, or are shared in compliance with Fair Use policies (17 U.S. Code Section 107), which permits limited use of copyrighted material by private, non-profit, non-commercial, entities for the purposes of education, criticsm, research, and/or reporting.
.PDFS are property of their respective publishers/authors/etc., and are here for educational and informational purposes only. I do not do this for profit. The only reason these files are here is for personal retrieval, private use, and education. If this is a problem for any reason, please feel free to contact me.